V červenci 2019 (tedy dva roky po debutu na konzolích a PC) oznámil Harada, že prodeje přesáhli 4 milióny kusů. Jak se teď ukázalo, do konce roku se stihly přehoupnout i přes pět miliónů.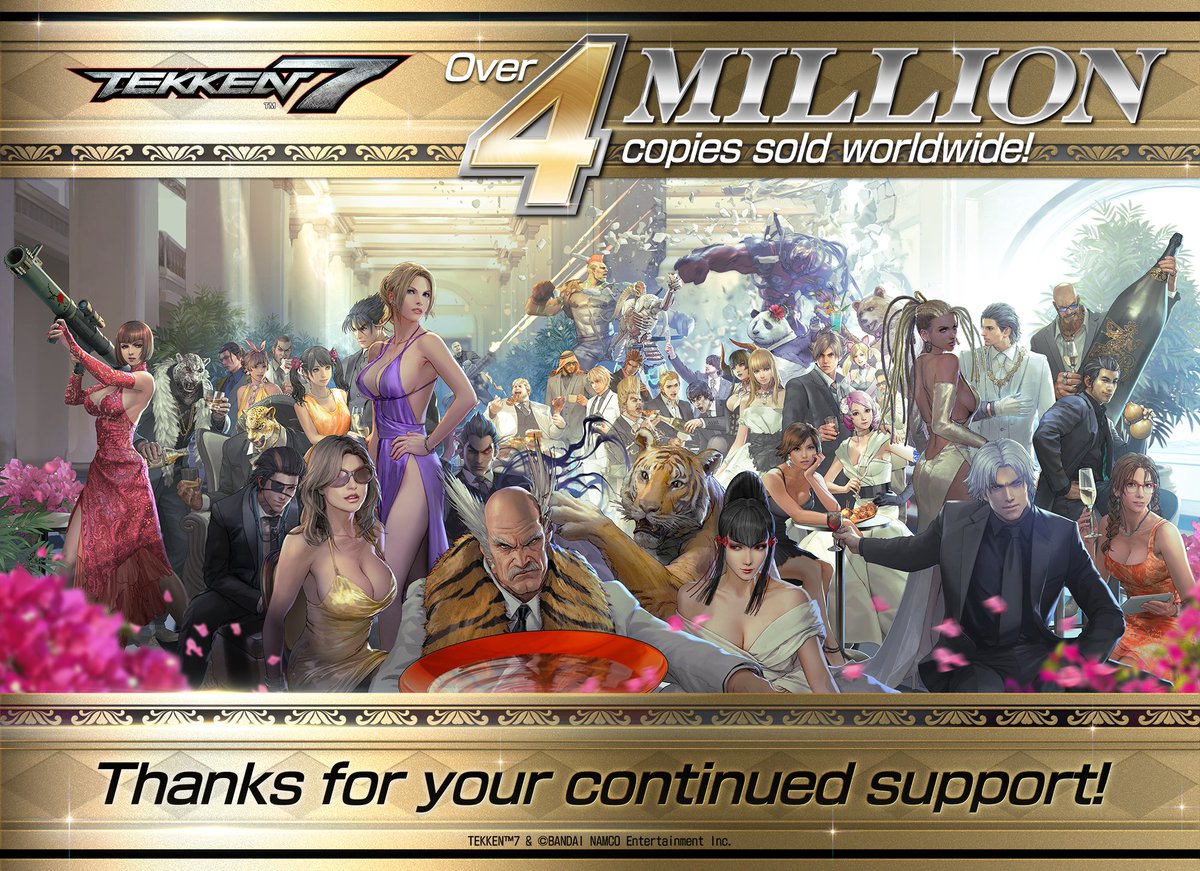 Taková čísla jsou skutečně výjimečná. Je potřeba si totiž uvědomit, jak jsou rozložená v čase. Po prvním roce byly prodeje 2,8 miliónu. Po druhém 4 milióny. Po dvou a půl letech 5. Ať už dělají v Namco co chtějí, funguje jim to.
Aby toho nebylo málo, Harada se zaregistroval na letošní EVO.
A na trochu serióznější notu – Tekken 7 se v roce 2019 dostal do TOP15 esports her s největším globálním dopadem. Je první bojovkou, které se to podařilo a ač se o tom moc nemluví, je to naprosto fenomenální úspěch který hru zařadil po bok titulů jako FIFA, Call of Duty, Starcraft nebo třeba Overwatch. Více podrobností najdete ZDE.
Oops…. I had completely missed it…TK7 achieved 5 million copies by the end of 2019. Please wait for a while to update the commemorative illustration.
ドタバタしていた年末年始で500万本達成していたとのこと…完全に報告を見逃していました。記念イラストのアップデートはまたあとで..

— Katsuhiro Harada (@Harada_TEKKEN) February 13, 2020
I'll also register.
See you in Vegas!#EVO2020

— Katsuhiro Harada (@Harada_TEKKEN) February 13, 2020